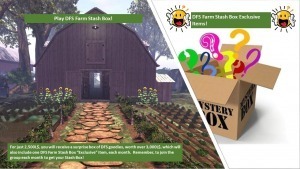 Based on the request of many DFS users, DFS started the DFS Farm Stash Box.  Each month, you may buy the the DFS Farm Stash Box, in the DFS Main Store, for 2,500L$, to receive a surprise box of DFS goodies, worth+3,000L$, which will also include one DFS Farm Stash Box "Exclusive" item.  The DFS Farm Stash Box Vendor is available from the 1st day of the month until the last.
Please note, you buy the DFS Farm Stash Box in advance to order to recieve the box on the 1st of the following month.  For Example, if you join the DFS Farm Stash Box on November 1, you will get your DFS Farm Stash Box on December 1.
On August 3, Linden Labs discontinued the use of Gacha in Second Life. While this is a considerable change, the impact on DFS is minimal. We will continue to sell fun and exciting items with our new carousel vendors. In addition, the new policy stated, "Subscription boxes are not affected as long as all subscribers are getting the same content box." Therefore, this policy does not impact our DFS Farm Stash Box or Grab Bag. https://community.secondlife.com/blogs/entry/8586-policy-change-regarding-gacha/?fbclid=IwAR3VLF4bIv2Xf9OIo1JkLVzB3Gxql37e6CvEivAHgtZLFuiy1WPzONOqnNo
Collecting your stash box
Collecting your stash box will be as simple as teleport to one of the below locations, clicking the board to collect and waiting for the board to send you a folder with all your boxes!
Please note that it will only process 1 person at a time, please check the hover text to say "Click to request items"
Once you have it, please rez it out so it can activate and then you can transfer it!
Locations:
Please watch this video that explains how you will collect your stash box.
DFS : Farm Stash Box #1:
DFS Easter 2018 Egg Collectors Shelf (Full)
DFS Flowers – Baby`s Breath Plant (FSB#1)
DFS HW Click Me Box
DFS Mr Clicky (FSG#1) Uses Left: 100
DFS Trowel (FSB#1) (500% x 100)
DFS Water Pack (FSB#1)
DFS Farm Stash Box #2:
DFS Boosters – Stove
DFS Flowers – Lily Yellow
DFS Flowers – Roses Purple (FSB#2)
DFS Mr Clicky (FSG#2) Uses Left: 250
DFS Trowel (FSB#2) (1000% x 250)
DFS Watering Can (FSB#2)
DFS Xmas Gift Box
DFS Farm Stash Box #3:
DFS Boosters – Oven
DFS Flowers – Daisy Plant White (FSB#3)
DFS Mr Clicky (FSG#3) Uses Left: 250
DFS Tournament Server – Boxed
DFS Trowel (FSB#3) (1000% x 250)
DFS Watering Can (FSB#3)
DFS Farm Stash Box #4:
DFS Boosters – Still
DFS Flowers – Wild Flowers (FSB#4)
DFS Mr Clicky (FSB#4) Uses Left: 250
DFS Recipe – Designer Bird House
DFS Trowel (FSB#4) (1000% x 250)
DFS Water Barrel (FSB#4)
DFS Farm Stash Box #5: 
DFS Cow Sunflower 1
DFS Flowers – Sunflowers (FSB#5)
DFS Mr Clicky (FSG#5) Uses Left: 250
DFS Trowel (FSB#5) (1000% x 250)
DFS Water Barrel (FSB#5)
DFS Farm Stash Box #6:
DFS Corn Field (FSB#6)
DFS HW Chicken Coop 2018 V1.2
DFS Mr Clicky (FSB#6) Uses Left: 250
DFS Mr Clicky (FSB#6A) Uses Left: 250
DFS Trowel (FSB#6) (1000% x 250)
DFS Water Barrel (FSB#6)
DFS Farm Stash Box #7:
DFS Herb – Chamomile Plant (FSB#7)
DFS Mr Clicky (FSB#7 B) Uses Left: 250
DFS Trowel (FSB#7 A) (1000% x 250)
DFS Trowel (FSB#7 B) (1000% x 250)
DFS Water Barrel (FSB#7)
DFS Xmas Gift Box
DFS Farm Stash Box #8:
DFS Farm Stash Box #8 – Trowels (Attempt 2)
DFS Flowers – Poinsettia (FSB#8) A
DFS Flowers – Poinsettia Basket
DFS Mr Clicky – Raindeer – Rudolph (FSB#8) Uses Left: 250
DFS Stash Blocker Recipe Card
DFS Stash Blockers Recipe Disply Dec. 2018
DFS Vday Surprise Box
DFS Water Barrel (FSB#8)
DFS Farm Stash Box #9 (p):
DFS Donnies Bacon Cheese Burger & Fries
DFS Mr Clicky (FSB#9) Uses Left: 250
DFS Stash Blocker Recipe Card
DFS Stash Blockers Recipe Disply Jan 2019
DFS Sugarcane Plant (FSB#9)
DFS Trowel (FSB#9) (1000% x 250)
DFS Vday Surprise Box
DFS Water Barrel (FSB#9)
DFS Farm Stash Box #10:
DFS Easter 2018 Lemon Cream Egg
DFS Easter 2018 Pineapple Cream Egg
DFS Easter 2018 Spicy Chocolate Egg
DFS Easter 2018 Strawberry Cream Egg
DFS Mr Clicky (FSB#10) Uses Left: 250
DFS Mushroom Farm (FSB#10)
DFS Stash Blocker Recipe Card
DFS Stash Blockers Recipe Disply Jan 2019
DFS Trowel (FSB#10) (1000% x 250)
DFS Water Barrel (FSB#10)
DFS Farm Stash Box #11:
DFS Mr Clicky (FSB#11) Uses Left: 250
DFS SP Bull 2019
DFS SP Cow 2019
DFS Stash Blocker Recipe Card
DFS Stash Blockers Recipe Disply March 2019
DFS Trowel (FSB#11) (1000% x 250)
DFS Water Barrel (FSB#11)
DFS Farm Stash Box #12:
DFS Bull – 1 Year Happy Birthday Stashbox
DFS Cow – 1 Year Happy Birthday Stashbox
DFS Flowers – Sunflowers Anniversary (FSB#12)
DFS Mr Clicky F (FSB#12) Uses Left: 250
DFS Mr Clicky M (FSB#12) Uses Left: 250
DFS Stash Blocker Recipe Card
DFS Stash Blockers Recipe Disply March 2019
DFS Tomato Plant (FSB#12)
DFS Trowel (FSB#12) (1000% x 250)
DFS Water Barrel (FSB#12)
DFS Farm Stash Box #13:
DFS Easter 2019 Maple Walnut Egg
DFS Easter 2019 Mocha Brownie Egg
DFS Easter 2019 Ram-berry Egg
DFS Easter 2019 Rum Raisin Egg
DFS Flower – Geranium – Mliti Pink (FSB#13)
DFS Flower – Geranium – Red (FSB#13)
DFS MD Champagne Rose (FSB#13)
DFS Mr Clicky (FSB#13) Uses Left: 250
DFS Stash Blocker Recipe Card
DFS Stash Blockers Recipe Disply May 2019
DFS Trowel (FSB#13) (1000% x 250)
DFS Water Barrel (FSB#13)
DFS Farm Stash Box #14:
DFS Cannabis Plant (FSB#14) – Edd
DFS Cannabis Plant (FSB#14) – Rob
DFS Fathers Day Breakfast 2018
DFS Mr Clicky (FSB#14) Uses Left: 250
DFS Stash Blocker Recipe Card
DFS Stash Blockers Recipe Disply June 2019
DFS Trowel (FSB#14) (1000% x 250)
DFS Water Barrel (FSB#14)
DFS Farm Stash Box #15:
DFS Mr Clicky (FSB#15) Uses Left: 250
DFS Patriotic Table (FSB#15) (Decor)
DFS Rabbit Buck (FSB#15)
DFS Rabbit Doe (FSB#15)
DFS Stash Blocker Recipe Card
DFS Stash Blockers Recipe Disply May 2019
DFS Stuffie Clover the Cow
DFS Trowel (FSB#15) (1000% x 250)
DFS Water Barrel (FSB#15)
DFS Farm Stash Box #16:
DFS Boar FSB#16
DFS Mr Clicky (FSB#16) Uses Left: 250
DFS Sow FSB#16
DFS Stash Blocker Recipe Card
DFS Stash Blockers Recipe Display Aug 2019
DFS Trowel (FSB#16) (1000% x 250)
DFS Water Barrel (FSB#16)
DFS Farm Stash Box #17:
DFS Butternut Squash Plant (FSB#17)
DFS Butternut Squash Plant (FSB#17) 1
DFS Fall Cookie Jar (decor) (FSB#17)
DFS Fall Shabby Scarecrow (decor) (FSB#17)1
DFS Garden Tool- The Claw Fall (FSB#17)
DFS Mr Clicky Zapper (FSB#17) Uses Left: 250
DFS Stash Blocker Recipe Card
DFS Stash Blockers Recipe Disply September 2019
DFS Water Barrel (FSB#17)
DFS Farm Stash Box #18:
DFS HW Hen 2019
DFS HW Rooster 2019
DFS Mr Clicky (FSB#18) B Uses Left: 250
DFS Mr Clicky (FSB#18) G Uses Left: 250
DFS SB#18 Barrel Zombie Boy (Decor)
DFS SB#18 Barrel Zombie Girl (Decor)
DFS Stash Book – Room On My Broom
DFS Stash Book Scrap Kit
DFS Trowel (FSB#18) (1000% x 250)
DFS Water Barrel (SB#18)
DFS Farm Stash Box #19:
DFS Beetroot Plant (FSB#19)
DFS Cannabis – Gobble Gobble Lollipops
DFS Little Series – Indian Female
DFS Little Series – Indian Male
DFS Little Series – Pilgrim Female
DFS Little Series – Pilgrim Male
DFS Little Series – Thanks Giving Table
DFS Mr Clicky (FSB#19) Uses Left: 250
DFS Trowel (FSB#19)
DFS Water Barrel (FSB#19)
DFS Farm Stash Box #20:
DFS Ginger Plant (FSB#20)
DFS Mr Clicky (FSB#20) Uses Left: 250
DFS Stash Book – Magic In My Garden (XMAS 2019)
DFS Stash Book Scrap Kit
DFS Trowel (FSB#20)
DFS Water Barrel (FSB#20)
DFS Farm Stash Box #21:
DFS Avocado Tree (FSB#21)
DFS Mr Clicky (FSB#21) – Father Time Uses Left: 250
DFS Stash Book Scrap Kit
DFS Trowel (FSB#21)
DFS Water Barrel (FSB#21)
DFS Farm Stash Box #22:
DFS Flowers – Lavender (FSB#22)
DFS Mr Clicky (FSB#22) – Cupid Uses Left: 250
DFS Stash Book – Under The Moon Book
DFS Stash Book Scrap Kit
DFS Trowel (FSB#22)
DFS Water Barrel (FSB#22)
DFS Farm Stash Box #23:
DFS Flowers – Wild Flowers (FSB#23)
DFS Mr. O'Clicky (FSB#23) Uses Left: 250
DFS Stash Book Scrap Kit
DFS Trowel (FSB#23)
DFS Water Barrel (FSB#23)
DFS Farm Stash Box #24:
DFS Flowers – Easter Bunny's Daffodil (FSB#24)
DFS FSB Anniversary Carrot Plant (FSB#24)
DFS Mr. Clicky (FSB#24) Uses Left: 250
DFS Stash Book – An Easter To Remember (FSB#24)
DFS Stash Book Scrap Kit
DFS Trowel (FSB#24)
DFS Water Barrel (FSB#24)
DFS Farm Stash Box #25
DFS Garden Tools – Mother's Day (FSB#25)
DFS Mothers Day Basket
DFS Mr. Clicky – Mother's Day (FSB#25) Uses Left: 250
DFS Stash Book Scrap Kit
DFS Tree – Mother's Day Forever Maple (sap) (FSB #25)
DFS Farm Stash Box #26
DFS Bull – Tiger (FSB#26)
DFS Cow – Tiger (FSB#26)
DFS Mr. Clicky – Sammy (FSB#26) Uses Left: 250
DFS Stash Book – Lunch In The Jungle Book
DFS Stash Book Scrap Kit
DFS Trowel (FSB#26) – Jungle
DFS Water – Laughy (FSB#26)
DFS Farm Stash Box #27
DFS Mr Clicky – Fireworks (FSB#27) Uses Left: 250
DFS Sparkler Trowel (FSB#27)
DFS Stash Book Scrap Kit
DFS Vanilla Plant (FSB#27)
DFS Water Barrel (FSB#27)
DFS Farm Stash Box #28
DFS Boar Pineapple (FSB#28)
DFS Mr Clicky – Turtle (FSB#28) Uses Left: 250
DFS Sow Pineapple (FSB#28)
DFS Stash Book Scrap Kit
DFS Trowel – Flamingo (FSB#28)
DFS Water – Flamingo (FSB#28)
DFS Farm Stash Box #29
DFS Fall Wheelbarrow (Decor) (FSB#29)
DFS Forever Hanging Pumpkin Plant (FSB#29)
DFS Garden Tool x4 (FSB#29)
DFS Hanging Pumpkin (Decor)(FSB#29)
DFS Mr. Clicky – Wheelbarrow x4 (FSB#29) Uses Left: 250
DFS Peg People – Farm Scene (FSB#29) Exclusive
DFS Peg People – Farmer Lilly (FSB#29) Exclusive
DFS Peg People – Farmer Pete (FSB#29) Exclusive
DFS Stash Book – What I Do Best Book
DFS Stash Book Scrap Kit x2
DFS Water Barrel x4 (FSB#29)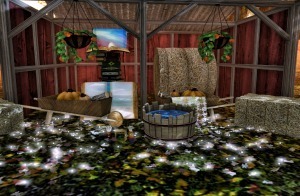 DFS Farm Stash Box #30
DFS Garden Tool x4 (FSB#30)
DFS HW Spooky Boar (FSB#30)
DFS HW Spooky Sow (FSB#30)
DFS Mr. Clicky – Clickenstine x4 (FSB#30) Uses Left: 250
DFS Stash Book Scrap Kit x2
Water Barrel x4 (FSB#30)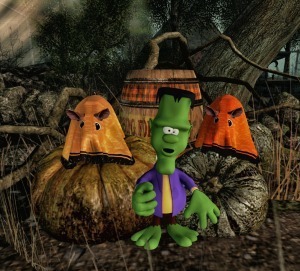 DFS Farm Stash Box #31
Autumn Wagon Wheel Decor (FSB#31)
DFS Autumn Water Barrel x4 (FSB#31)
DFS Cranberry Plant (FSB#31)
DFS Cranberry Plant Decor (FSB#31)
DFS Garden Tool x4 (FSB#31)
DFS Mr. Clicky – Autumn Wagon Wheel x4 (FSB#31) Uses Left: 250
DFS Stash Book Scrap Kit x2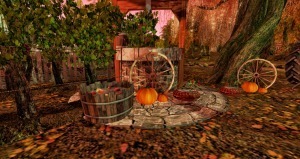 DFS Farm Stash Box #32
DFS Chicken Coop – Snow Igloo (FSB#32)
DFS Mr. Clicky – The Nutcracker x4 (FSB#32) Uses Left: 250
DFS Stash Book Scrap Kit x2
DFS Trowel – Nutcracker x4 (FSB#32)
DFS Water Barrel (FSB#32)
DFS Farm Stash Box #33
DFS Black Angus Bull – New Year (FSB#33)
DFS Black Angus Cow – New Year (FSB#33)
DFS Mr. Clicky New Years Top Hat x4 (FSB#33) Uses Left: 250
DFS Stash Book Scrap Kit x2
DFS Trowel – Sparkler x4 (FSB#33)
DFS Water Barrel Champagne Bottle x4 (FSB#33)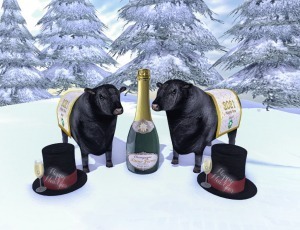 DFS Farm Stash Box #34
DFS Grapevine – Patio Planter (FSB#34)
DFS Mr. Clicky Vday Fancy Coat x2 (FSB#34) Uses Left: 250
DFS Mr. Clicky Vday Fancy Dress x2 (FSB#34) Uses Left: 250
DFS Stash Book Scrap Kit x2
DFS Trowel – Beauty x4 (FSB#34)
DFS Water Barrel – Beauty x4 (FSB#34)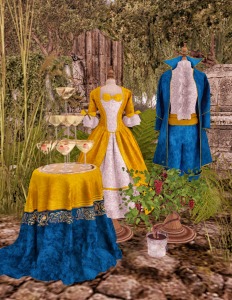 DFS Farm Stash Box #35
DFS Garden Tool Lucky Hat x4 (FSB#35)
DFS Mr. Clicky Pot o' Gold x4 (FSB#35) Uses Left: 250
DFS Stash Book Scrap Kit x2
DFS Trowel – Beauty x4 (FSB#35)
DFS Water Barrel Rainbow Clouds x4 (FSB#35)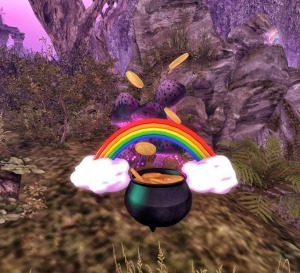 DFS Farm Stash Box #36
DFS Mr. Clicky Easter Boy x2 (FSB#36) Uses Left: 250
DFS Mr. Clicky Easter Girl x2 (FSB#36) Uses Left: 250
DFS Mushroom Plant – Froggie (FSB#36)
DFS Stash Book Scrap Kit x2
DFS Trowel – Easter x4 (FSB#36)
DFS Water Barrel – Easter x4 (FSB#36)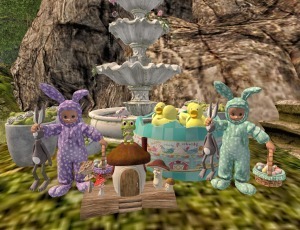 DFS Farm Stash Box #37
DFS Mother's Day Garden Tool Hot Mama x4 (FSB#37)
DFS Mother's Day Hot Mama Pepper Plant (FSB#37)
DFS Mother's Day Roses Clicky x4 (FSB#37) Uses Left: 250
DFS Mother's Day Water Barrel Hot Mama x4 (FSB#37)
DFS Stash Book Scrap Kit x4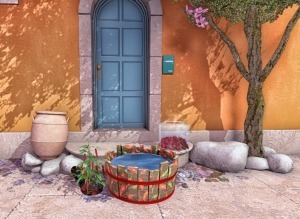 DFS Farm Stash Box #38
DFS Clicky – Sandcastle Play area x4 (FSB#38) Uses Left: 250
DFS Pineapple Planter – Beach Play (FSB#38)
DFS Stash Book Scrap Kit x2
DFS Stuffy – Lil Octopie (Red) (FSB#38)
DFS Stuffy – Lil Octopie (Teal) (FSB#38)
DFS Trowel – Summer Time Fun x4 (FSB#38)
DFS Water Barrel – Buckets of Beach Fun x4 (FSB#38)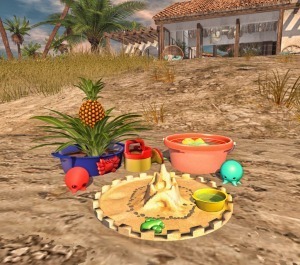 DFS Farm Stash Box #39
DFS Garden Tool – 4th of July Sparkle Claw #4 (FSB#39)
DFS Mr. Clicky – 4th of July x4 (FSB#39) Uses Left: 250
DFS Stash Book Scrap Kit x2
DFS Water Barrel – 4th of July x4 (FSB#39)
DFS Watermelon Plant – 4th of July (FSB#39)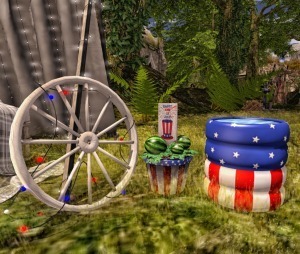 DFS Farm Stash Box #40
DFS Decor – Mushroom Fairy House (FSB#40)
DFS Flowers – Fairy Garden Daises (FSB#40)
DFS Mr. Clicky – Fairy's Mushroom x4 (FSB#40) Uses Left: 250
DFS Stash Book Scrap Kit x2
DFS Trowel – Fairy Garden Trowel #4 (FSB#40)
DFS Water Barrel – Fairy Dew Drop (FSB#40)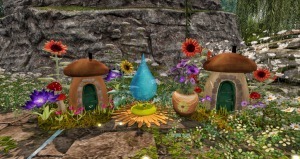 DFS Farm Stash Box #41
DFS Cherry Tree (FSB#41) Uses Left: 200
DFS Lunchbox – Fairy Lantern (FSB#41)
DFS Plushie Holdable Firefly (FSB#41)
DFS Mr. Clicky – Firefly Stump (FSB#41) Uses Left: 250
DFS Stash Book Scrap Kit x2
DFS Trowel – Firefly Trowel #4 (FSB#41)
DFS Water Barrel – Firefly Falls (FSB#41)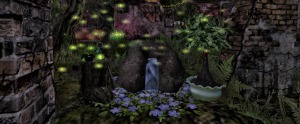 DFS Farm Stash Box #42
DFS Decor – Pumpkin Home Sweet Home (FSB#42)
DFS Mr. Clicky – Harvest Fest x4 (FSB#42) Uses Left: 250
DFS Stash Book Scrap Kit x2
DFS Trowel – Harvest Fest #42 (FSB#42)
DFS Water Barrel – Harvest Fest (FSB#42)
DFS Boar / Mr. Sunflower Pig (FSB#42)
DFS Sow / Mrs. Sunflower Pig (FSB#42)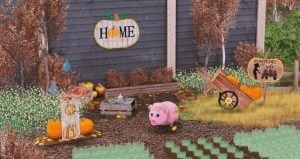 DFS Farm Stash Box #43
DFS Mr. Clicky – Harvest Lamp x4 (FSB#43) Uses Left: 250
DFS Lunchbox – Gobble Backpack (FSB#43)
DFS Plant – Thanksgiving Garlic (FSB#43)
DFS Special Item – Rocking Chair (FSB#43)
DFS Stash Book Scrap Kit x2
DFS Garden Tool – Gourd Trowel (FSB#43)
DFS Water Barrel – Water Gourd (FSB#43)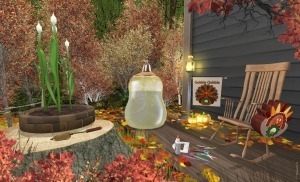 DFS Farm Stash Box #44
DFS Mr. Clicky – Snowman Mischief x4 (FSB#44) Uses Left: 250
DFS Oven – Christmas Cocoa Crockpot (FSB#44)
DFS Pine Tree – Gnome Christmas Pine (FSB#44)
DFS Stash Book Scrap Kit x2
DFS Trowel – Christmas Candy Cane (FSB#44)
DFS Water Barrel – Snow Globe (FSB#44)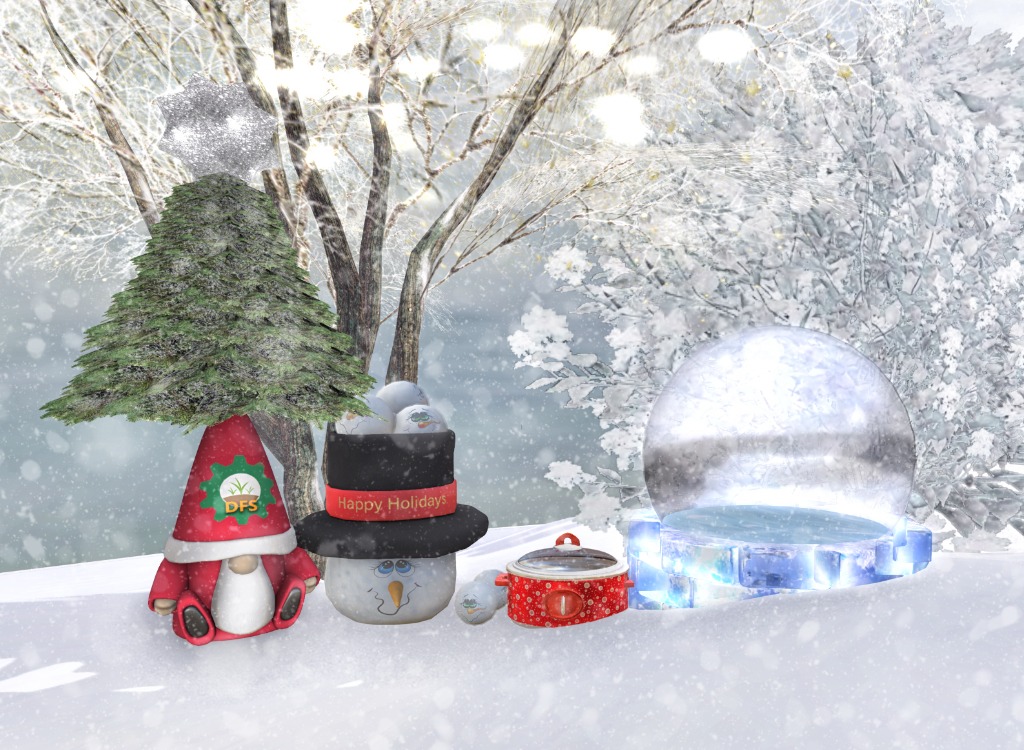 DFS Farm Stash Box #45
DFS Mr. Clicky – Snowpile x4 (FSB#45) Uses Left: 250
DFS Gator – Snowflake Female (FSB#45)
DFS Gator – Snowflake Male (FSB#45)
DFS Stash Book Scrap Kit x2
DFS Trowel – Ceramic Snowball x4 (FSB#45)
DFS Water Barrel – Mr Snowman (FSB#45)