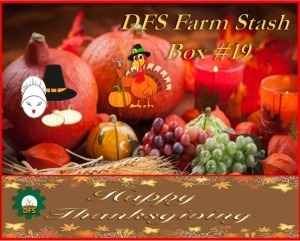 Sing to me, Autumn, with the rustle of your leaves.
Breathe on me your spicy scents that flow within your breeze.
Dance with me, Autumn, your waltz that bends the boughs of trees.
Now tell me all the secrets you've whispered to the seas.
– Patricia L. Cisco
Discover the secrets of DFS Farm Stash Box #19! Get yours now!
Play DFS Farm Stash Box! For just 2,500L$, you will receive a surprise box of DFS goodies, worth+3,000L$, which will also include one DFS Farm Stash Box "Exclusive" item. https://www.digitalfarmsystem.com/produ…/dfs-farm-stash-box/.  A Group acceptance is no longer required, and Purchase is not restricted to one per person.
DFS Farm Stash Box Vendors are now available in the DFS Main Store. http://maps.secondlife.com/secondlife/DFS/130/148/23
Source: https://www.familyfriendpoems.com/poem/sing-to-me-autumn
https://www.digitalfarmsystem.com/wp-content/uploads/2016/10/dfs-logo.png
0
0
Fairy Catronis
https://www.digitalfarmsystem.com/wp-content/uploads/2016/10/dfs-logo.png
Fairy Catronis
2019-10-20 08:26:35
2019-10-20 08:26:35