Description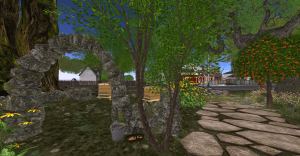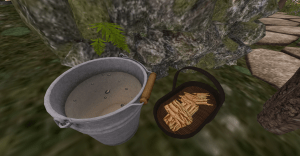 DFS Spice Tree (Random)
DFS Spice Tree, which has 20 uses. The growth cycle for the DFS Spice Tree is five (5) days.  When you harvest the DFS Spice Tree, you will receive a random harvest of either DFS Sap Bucket or DFS Sassafras Clippings.
Make sure to place it within 10 meters of a water source, such as a tower or water barrel.
The tree should be tended and watered to every 12 hours.  It is important to note, DFS Spice Tree loses 2% water every hour.  To work with the tree, you need to be within 5 meters of it
Basic instruction for tree care are as follows:
Click the tree, select Prune.  Hover over the item with mouse pointer until you see the 'Sit' icon *Left-click to sit on it.  You may need to toggle your AO if it doesn't animate you.  Click 'Care' to complete the action.  Costs 5 Energy.
Water the tree:
Click the tree, select Water
Select from the menu the water source you want to use
Harvest the tree:
Click the tree, select Harvest
Sit on the tree and wait for it to kick you off then a product will be sent to you
Optional tool: Mr. Clicky