Description
Revised DFS Halloween Grave FAQ: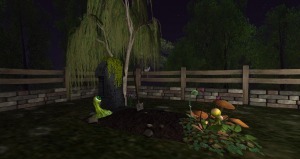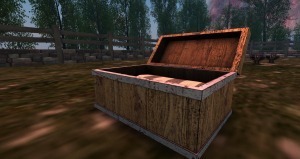 DFS HW Field 2017:
*Tending: needs water and tending
*Care is similar to the other DFS plants/trees
*Mr Clicky works on the Grave
*Harvest every 24 hours
*30 Uses
*Functions are not limited to October, but will not be sold in the store after October 2017
*Grave provides random items to create other HW items, which will be harvested in a Click Me Box.
Items available in the HW Click Me Box:
nightshade, hemlock, fairy wings, eyeballs, box of old clothes, poison ivy, slug brain, wormwood, snail slime, toadstools, human bones, web silk, and willow bark.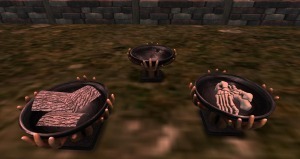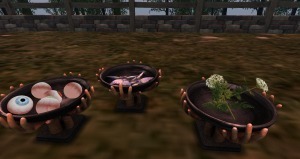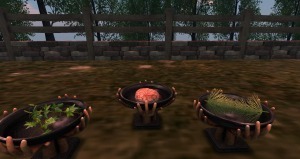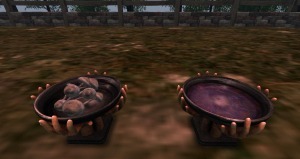 Items received from the HW Click Me Box will be able to be used to make other recipes. These can be used to make an DFS HW Pumpkin Candle Box, DFS HW Jack-O-Lantern Surprise Box, or various items, such as potion bottles for an apothecary shelf, or different forms of scarecrows. Currently, there are 2 recipes, but more recipes will be available as the month goes along.
Items that will be available from the HW Jack-O-Lantern Surprise Box:
* DFS HW Happy Feet Candles in Yellow, White, Teal, Purple, Green and Blue
* DFS HW Bat Candle in "Surprised", "Sad" ,"Crazy", "Cat Eyes" and "Angry
* DFS HW Black Pumpkin Spider Candle
* DFS HW Orange Pumpkin Spider Candle
* DFS HW Pumpkins in Moon, Mr Mean, Sweet, Spooky, Toothy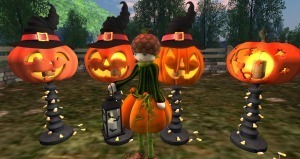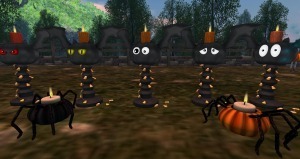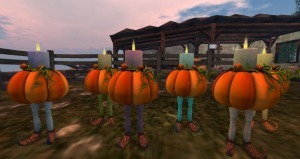 DFS Jack-o-lantern seeds:
Available only from the DFS Halloween Grave
Are able to be grown on a regular field.
Harvests in 24 hours.
When harvested, will give a Jack-o-Lantern
Will not give a bag of seeds, as this is a rare item from the HW Field.
Jack-O-Lanterns will be able to be crafted this month, and also will be included in items next year.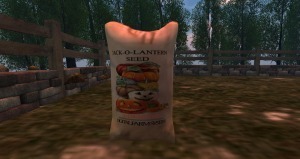 *****NOTE*****
Rez the "DFS Click Me Box", and click to receive the special items from it. These items cannot be opened, nor can items be retrieved from them. If you do, the box will become broken, and any items that are rezzed will immediately disappear. These boxes will not be replaced, either.